Welcome! ¡Bienvenidos! Bem-vindos!
The National Hispanic and Latino Addiction Technology Transfer Center (NHL-ATTC), the National Hispanic and Latino Prevention Technology Transfer Center (NHL-PTTC) the National Hispanic and Latino Mental Health Technology Transfer Center (NHL-MHTTC) invite you to join us for the 2021 National Latino Behavioral Health Virtual Conference: Envisioning Latino Behavioral Health Equity in the Next Decade, September 16-17, 2021.
The purpose of the 2021 National Latino Behavioral Health Conference is to highlight the latest and most relevant data around Prevention, Treatment, Recovery, Policy, and Research focusing on the Hispanic and Latino communities.
Our overarching goal is to highlight the contributions Hispanic and Latino professionals are making to the future of behavioral health for all of our communities.
This Conference will provide a forum for Behavioral Health professionals from different areas to connect, exchange ideas and together explore best practices to attend the Hispanic and Latino Communities.
The 1 1/2-day conference will have national keynote speakers, over 18 workshops, breakouts sessions for all five tracks, and networking opportunities. Let's make the difference together!
We can't wait to connect with you there.
In the meantime, if you would like to receive first-hand information regarding our conference, we invite you to join our Juntos Network: http://nlbha.org/index.php/get-involved/latino-behavioral-health-juntos-network or write us at nlhconference@nlbha.org.
Stay tuned – more details coming soon…
Keynote Speakers and Sessions Announced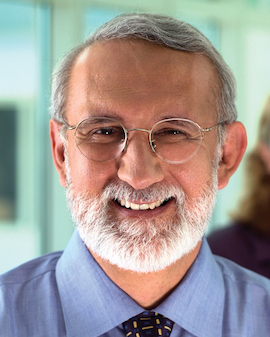 Sergio Aguilar Gaxiola, MD, PhD
Latino Behavioral Health Equity
Opening Keynote: Thursday, Sept 16 8am PST / 11am EST
Sergio Aguilar-Gaxiola, MD, PhD is Professor of Clinical Internal Medicine, School of Medicine, University of California, Davis. He is a member of the National Advisory Council of the Substance Abuse and Mental Health Administration (SAMHSA) - Center for Mental Health Services (CMHS), and over the last two decades, he has held several World Health Organization (WHO) and Pan American Health Organization (PAHO) advisory board and consulting appointments. Dr. Aguilar-Gaxiola's applied research program has focused on identifying unmet mental health needs and associated risk and protective factors to better understand and meet population mental health needs and achieve equity in health and mental health disparities in underserved populations.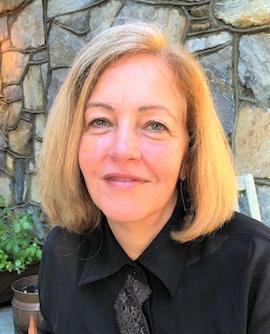 Margarita Alegría, PhD
Health Disparities
2nd Day Keynote: Friday, Sept. 17, 2021 8am PST / 11am EST
Margarita Alegría, PhD is the Chief of the Disparities Research Unit at Massachusetts General Hospital and the Mongan Institute, the Harry G. Lehnert, Jr. and Lucille F. Cyr Lehnert Endowed Chair at the Mass General Research Institute and a Professor in the Departments of Medicine and Psychiatry at Harvard Medical School. Her research focuses on the improvement of health care services delivery for diverse racial/ethnic groups, conceptual and methodological issues with multicultural populations, and ways to bring the community's perspective into the design and implementation of health services. Dr. Alegría is the PI of four National Institutes of Health (NIH)-funded research studies.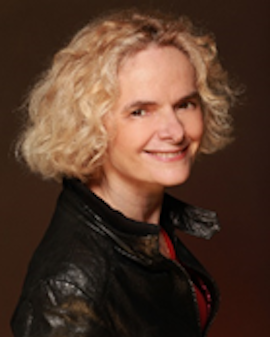 Nora Volkow, MD
Collision of the Opioid Crisis and the COVID-19 Pandemic
Closing Keynote: Friday, Sept. 17 11:30am PST / 2:30 EST
Nora D. Volkow, M.D., is the Director of the National Institute on Drug Abuse (NIDA), which supports most of the world's research on the health aspects of drug abuse and addiction. Dr. Volkow's scientific research was instrumental in demonstrating that drug addiction is a disease of the human brain and, as NIDA Director, her work has promoted research that improves the prevention and treatment of substance use disorders. As a research psychiatrist, Dr. Volkow pioneered the use of brain imaging to investigate the toxic and addictive effects of abusable drugs. Her studies documented disruption of the dopamine system in addiction with its consequential functional impairment of frontal brain regions involved with motivation, executive function and self-regulation.
| Access Date | Quiz Result | Score | Actions |
| --- | --- | --- | --- |
ACCESSIBILITY
In accordance with the Americans with Disabilities Act (ADA), the National Latino Behavioral Health Association and the NHL ATTC, PTTC and MHTTC seek to make this conference accessible to all attendees. If you have a disability that requires special accommodations or American Sign Language, Spanish, or Portuguese interpretation, please contact us via nlhconference@nlbha.org with the subject: Accessibility Request.
Applications
Please visit our portal to submit proposals, applications and nominations.