Congratulations to All of This Year's Award Recipients!
---
The National Latino Behavioral Health Association presents
Haner Hernández, PhD., CPS, CADCII, LADCI
The 2021 Award for
Latino Behavioral Health Excellence in Recovery/Peer Support
Dr. Haner Hernández is originally from Puerto Rico, is bilingual and has worked for over 33 years in the health and human service field developing, implementing, and evaluating culturally and linguistically intelligent youth and adult health prevention, intervention, treatment, and recovery support programs. He is a master trainer and facilitator and provides individualized technical assistance and support to organizations that provide substance use disorder and gambling prevention, intervention, treatment and recovery supports. Also, Dr. Hernández has over 30 years of experience in delivering addiction counseling and clinical supervision to professionals in the field.
Dr. Hernández is a person in long-term recovery (34+ years) from addiction and is committed to eliminating health disparities by participating in processes that build equity. He has served as a consultant to a number of local and state health departments with a focus on disparities, building health equity, addiction treatment, and recovery supports. He also consults with and teaches a number of courses at the New England Addiction Technology Transfer Center at Brown University and the National Hispanic and Latino Prevention and Addiction Technology Transfer Centers funded by CSAT. Currently he serves on the Peer-Led Advisory Board of the National Addiction Peer Recovery Center of Excellence. Dr. Hernández was appointed to SAMHSA's Bringing Recovery Supports to Scale Technical Assistance Center Strategy (BRSS TACS) steering committee in 2014 and the Criminal Justice Policy Committee in 2018. He has served as a consultant to several federally funded initiatives in the areas of behavioral workforce development, HIV/AIDS, substance use disorders prevention and treatment, military service members, their families and TBI and PTSD, and pediatric asthma. Dr. Hernández serves as faculty at the New England School of Addiction Studies since 1998, has taught a number of undergraduate and graduate courses, and has presented at several national and state conferences. Dr. Hernández serves as President of the Board of Directors of the Massachusetts Board for Voluntary Certification of Drug and Alcohol Counselors, was appointed to the Springfield Public Health Council in 2006.
Dr. Hernández earned his GED in prison, a Bachelor of Science in Human Services from Springfield College and a Master of Education with concentrations in Counseling Psychology and Addiction Studies from Cambridge College in Massachusetts. His doctoral degree was earned at the School of Public Health and Health Sciences at the University of Massachusetts, Amherst. His major was Community Health Education and his minor was Social Justice Education. In addition, Dr. Hernández holds an advance Certification in Drug and Alcohol Counseling at the reciprocal level, is licensed in Massachusetts, and is a Certified Prevention Specialist.
The National Latino Behavioral Health Association presents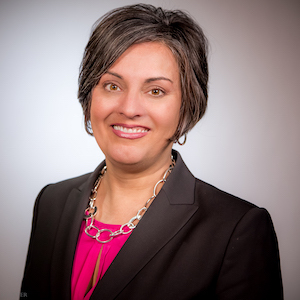 Lisa Cacari-Stone, PhD, MA, MS
The 2021 Award for
Latino Behavioral Health Excellence in Research

Dr. Lisa Cacari-Stone has dedicated over 30 years of leadership in public health aimed at advancing health equity for diverse racial, under-resourced, rural and Latinx and immigrant populations. She brings "real-life" experience to understanding the social determinants of health as a former licensed behavioral health provider, director for a home visiting child welfare program, director of senior services, executive director of a rural federally qualified mental health clinic, state health officer and federal women's health liaison with the U.S. Department of Health and Human Services.

Currently, she is Professor of Health Policy with the College of Population Health at the University of New Mexico. She is also the founding Director and Principal Investigator for a National Research Center of Excellence funded by the National Institutes of Health (Transdisciplinary Research, Equity and Engagement Center). She leads the TREE Center in building team science in testing multi-level interventions with communities. Recently, Dr. Cacari-Stone received funding from the National Institutes of Health's Community Engagement Alliance to launch a multi-community and racially diverse partnership to study the social ecology of vaccine equity. A thought leader in health equity policy and community engaged research, she recently launched an "Equity 'n Policy Institute" which trains place-based teams in evidence-informed policy making. Translational knowledge products include Equity Policy Briefs, Digital Stories and Policy Dialogues. Her collaborative and scholarly portfolio is comprised of over $26 million in grants from private and public funders and encompasses the macro-level determinants of health, to the community level, and the interpersonal level. She has written multiple articles (i.e. Health Affairs, American Journal of Public Health, Academic Medicine) and policy reports and delivered over 100 research presentations to academic, community and policy audiences at the national, binational and state and local levels.
She received her doctorate in health and social policy at The Heller School, Brandeis University and completed her post-doctoral training in the social determinants of health at the Harvard T.H. Chan School of Public Health and served as a fellow with the late Senator Ted Kennedy and was the recipient of a policy leadership award with the Kaiser Permanente Burch Minority Leadership Development Program.
As a first-generation college educated Chicana/Mestiza, Dr. Cacari-Stone is dedicated to mentoring and training the next generation of Latinx scholars in research and policy leadership.
The National Latino Behavioral Health Association presents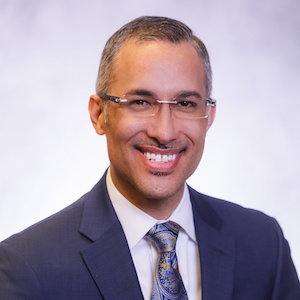 Daniel Dawes, JD
The 2021 Award for
Latino Behavioral Health Excellence in Policy
Daniel E. Dawes is a widely respected public health leader, health policy expert, educator, and researcher who leads the Satcher Health Leadership Institute at Morehouse School of Medicine. A trailblazer and nationally respected voice in the health equity movement, his scholarship and leadership, particularly the innovative political determinants of health framework that he pioneered, have resulted in increased policies and laws prioritizing health equity. By tackling upstream determinants of health, he has ventured into such uncharted territory as the intersection between climate change and race in the south, to change the course of America for the better. His groundbreaking books, 150 Years of ObamaCare, which elevated the health equity-focused provisions of the Affordable Care Act that he helped to negotiate and formulate, and The Political Determinants of Health, which provides an in-depth lens on the root causes of inequities, both published by Johns Hopkins Press are now nationally and internationally recognized and used as top health policy books. His passion for addressing health inequities is exemplified in his unyielding commitment to building collaboratives, such as the $40 million HHS grant-funded National COVID-19 Resiliency Network and the Health Equity Leadership & Exchange Network, both exist to leverage evidence-based research to advance health equity.
Professor Dawes' work focuses on health reform, health equity, mental/behavioral health inequities, social and political determinants of health, poverty, and health system transformation. His work bridges research, technology, healthcare, population health and public health – the translation of research discoveries into all communities, including under-resourced, vulnerable and marginalized communities. Professor Dawes brings a forward-thinking, inclusive, and multidisciplinary approach to address issues impacting diverse populations in urban and rural communities in our progressively complex health system, including a national study examining the health and economic impact of mental health inequities in the United States and a major research project to create the nation's first health equity tracker. Among his many achievements, he was an instrumental figure in negotiating the Mental Health Parity Act, the Genetic Information Nondiscrimination Act, the Americans with Disabilities Act Amendments Act, the Affordable Care Act, and other landmark federal policies.
Highly respected for his ability to achieve sound policy changes in a nonpartisan manner; Professor Dawes serves on several boards, commissions and councils focused on improving health outcomes and elevating health equity in the United States and around the world, including the Centers for Disease Control and Prevention (CDC) Federal Advisory Committee on Health Disparities, the National Center for Civil and Human Rights - Health and Human Rights Institute Advisory Committee, the Robert Wood Johnson Foundation's Policies for Action National Advisory Committee, the National Football League/National Football League Players Association's National Committee on the Racial Disparities of COVID-19, the National Medical Fellowships Primary Care Leadership Program's National Advisory Committee, the Hogg Foundation for Mental Health National Advisory Council, the Healthcare Georgia Foundation Board of Directors, the Alliance for Strong Families and Communities Board of Directors, the National League of Cities National Advisory Board, the New York Academy of Medicine, the CDC Foundation's Community COVID Coalition Advisory Group, and the Children's Mental Health Network National Advisory Council. He is an advisor to international, national, regional, state, and municipal policymakers as well as think tanks, foundations, corporations, and nonprofit organizations.
The National Latino Behavioral Health Association presents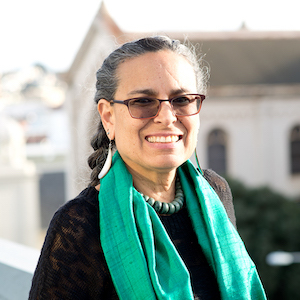 Robán San Miguel, MSW, LCSW
The 2021 Award for
Latino Behavioral Health Excellence in Prevention

Robán is a community mentor, described by many as the essence of "Tlamatini," a wise person that leads truly exemplary lives (Náhuatl translation). In her various roles through the years and across our systems, she has strengthened not just the resiliency of many Latina/o/x/e individuals but also of programs that serve Latina/o/x/e families. For example, many young immigrant teenagers found sanctuary within solid non-profit programs in the SF Mission District, such as Real Alternatives Program (RAP) and Danza Xitlalli (i.e., a group teaching indigenous dances of the Mexica tradition), both organizations where Robán has held pivotal roles. She is highly respected by the community for her understanding of indigenous teachings and has been a mentor to younger generations who pursue indigenous practices as part of their path to healing; and countless youth who eventually became community workers, case managers, and social workers across the city and state. During her time at RAP, Robán authored an unpublished manual, highly valued and adopted by clinicians doing violence prevention work, which integrated community ethics and social work theories to support Latina/o/x/e youth with a holistic, indigenous approach. This handbook, described by many of her mentees as the essence of "La Cultura Cura" (i.e., our culture cures), has helped inform guiding principles of many SF community mental health programs such as Instituto Familiar de la Raza (IFR). Continue Reading
The National Latino Behavioral Health Association presents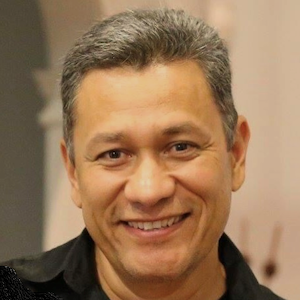 Francisco Limon, PhD
The 2021 Award for Latino Behavioral Health Excellence in Treatment

Francisco J. Limon, PhD is a licensed marriage and family therapist working primarily with low-income minority individuals and families with a special focus on the Latino immigrant population. Dr. Limon has committed his entire career to empowering the oppressed to overcome systemic oppression and become active participants in defining their own destiny. Dr. Limon carries on this mission in his clinical work, in his advocacy for oppressed populations in the healthcare system, and in his research interests centered around minority health disparities.

Dr. Limon is currently Chief Officer of Integrated Care Services at Greene County Healthcare in Snow Hill, NC. GCHC is a Federally Qualified Community Healthcare Center where he oversees patient support programs designed to increase access to affordable, high-quality healthcare. One priority in GCHC's health plan is to ensure that the more 10k farmworkers in Eastern North Carolina receive timely and effective healthcare services during their stay as contracted laborers in ENC. Dr. Limon also leads a team of medical family therapists in the provision of integrated behavioral health and traditional psychotherapy in addition of his own clinical work.
The National Latino Behavioral Health Association presents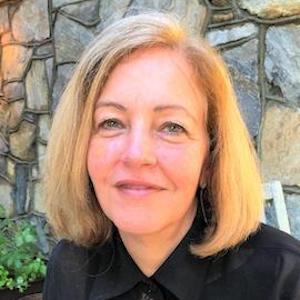 Margarita Alegría, PhD
The 2021 Lifetime Achievement Award for
Latino Behavioral Health Research

The National Latino Behavioral Health Association presents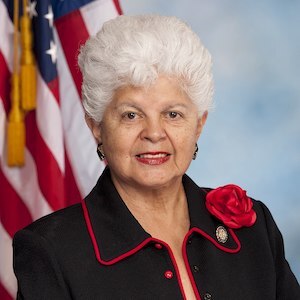 Congresswomen Grace Flores Napolitano
The 2021 Lifetime Achievement Award for
Latino Behavioral Health Policy

The National Latino Behavioral Health Association presents
Nora Volkow, MD
The 2021 Lifetime Award for the
Advancement of Latino Behavioral Health

The National Latino Behavioral Health Association presents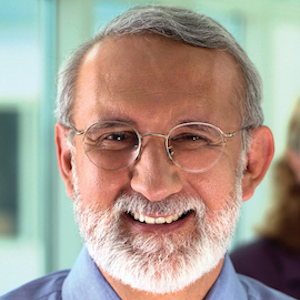 Sergio Aguilar Gaxiola, MD, PhD
The 2021 Lifetime Award for the
Advancement of Latino Behavioral Health

| Access Date | Quiz Result | Score | Actions |
| --- | --- | --- | --- |
Need Help?
This site has been optimized for Chrome, Mozilla Firefox, and Safari. If you usually use Internet Explorer, please switch to another browserIf you require technical assistance please refer to the chat box on the FAQ PAGE.