W14: Prevention | Enhancing Partnerships: Collaboration for Prevention, Treatment, and Recovery
Prevention, treatment, and recovery share a goal of preventing substance misuse and its consequences, and can enhance their collective ability to meet that goal by collaborating more effectively. During this session, prevention professionals will review successes and strategies to overcome challenges to partnering with treatment and recovery professionals to cohesively address behavioral health needs of individuals and our local communities.
Domain 4:Community Organization
This workshop will be presented in English.
[En Español]
La prevención, el tratamiento y la recuperación comparten el objetivo de prevenir el uso indebido de sustancias y sus consecuencias, y pueden mejorar su capacidad colectiva para alcanzar ese objetivo colaborando de forma más eficaz. Durante esta sesión, los profesionales de la prevención revisarán los éxitos y las estrategias para superar los retos de la alianza con los profesionales del tratamiento y la recuperación con el fin de abordar de forma cohesiva las necesidades de salud mental de los individuos y de nuestras comunidades locales.
[Em Português]
Prevenção, tratamento e recuperação compartilham o objetivo de prevenir o uso indevido de substâncias e suas consequências e podem aumentar a capacidade coletiva de atingir esse objetivo colaborando de forma mais eficaz. Durante esta sessão, os profissionais de prevenção revisarão sucessos e estratégias para superar desafios de parceria com profissionais de tratamento e recuperação para atender de forma coesa às necessidades de saúde mental dos indivíduos e de nossas comunidades locais.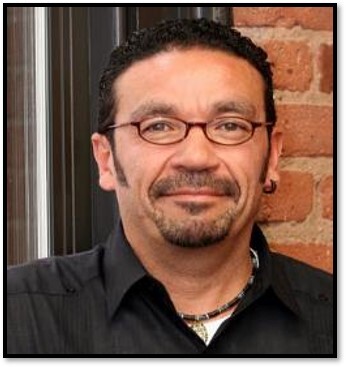 Haner Hernández, Ph.D., CPS, CADCII, LADCI
Consultant
Northeast & Caribbean PTTC
Dr. Haner Hernández is originally from Puerto Rico and has worked for 31 years in the field of health and human services developing, implementing and evaluating prevention, intervention, treatment and support programs for the recovery of the health of culturally and linguistically intelligent youth and adults. Dr. Hernández has many years of experience providing addiction counseling and clinical supervision services to professionals in the field. Additionally, he is a professional trainer and facilitator and provides individualized technical assistance and support to organizations that provide support for addiction prevention, intervention, treatment, and recovery. As a person in long-term recovery from addiction, Haner is committed to eliminating health disparities by working at the national, state, and local levels. Haner earned a Bachelor of Science in Human Services from Springfield College and a Master of Education with concentrations in Counseling Psychology and Addiction Studies from Cambridge College in Massachusetts. His doctoral degree was earned at the School of Public Health and Health Sciences at the University of Massachusetts, Amherst. Dr. Hernandez holds an advance Certification in Drug and Alcohol Counseling at the reciprocal level, is licensed in Massachusetts, and is a Certified Prevention Specialist.
[En Español]
El Dr. Haner Hernández es originario de Puerto Rico y ha estado trabajando durante 31 años en el campo de la salud y los servicios humanos desarrollando, implementando y evaluando programas de prevención, intervención, tratamiento y apoyo para la recuperación de la salud de jóvenes y adultos cultural y lingüísticamente inteligentes. El Dr. Hernández cuenta con muchos años de experiencia prestando servicios de asesoramiento en materia de adicciones y supervisión clínica a profesionales del sector. Adicionalmente, es un entrenador y facilitador profesional y proporciona asistencia técnica individualizada y apoyo a las organizaciones que brindan apoyo para la prevención, intervención, tratamiento y recuperación de la adicción. Siendo una persona en recuperación a largo plazo de la adicción, Haner está comprometido en la eliminación de las disparidades de salud trabajando a nivel nacional, estatal y local. Haner se licenció en Ciencias Humanas en el Springfield College y obtuvo un Máster en Educación con especialización en Psicología del Asesoramiento y Estudios de la Adicción en el Cambridge College de Massachusetts. Su doctorado lo obtuvo en la Escuela de Salud Pública y Ciencias de la Salud de la University of Massachusetts, Amherst. El Dr. Hernández tiene una Certificación avanzada en Asesoramiento sobre Drogas y Alcohol a nivel recíproco, está licenciado en Massachusetts y es Especialista Certificado.en Prevención.
[Em Português]
Dr. Haner Hernández é natural de Porto Rico e trabalhou por 31 anos na área de saúde e serviços humanos desenvolvendo, implementando e avaliando programas de prevenção, intervenção, tratamento e apoio para a recuperação da saúde de jovens e adultos inteligentes culturalmente e linguisticamente. O Dr. Hernández tem muitos anos de experiência prestando serviços de aconselhamento sobre vícios e supervisão clínica aos profissionais da área. Além disso, ele é treinador profissional e facilitador e presta assistência técnica individualizada e apoio a organizações que dão suporte à prevenção, intervenção, tratamento e recuperação de vícios. Como alguém em recuperação do vício a longo prazo, Haner está comprometido em eliminar as disparidades de saúde trabalhando nos níveis nacional, estadual e local. Haner obteve um Bacharelado em Serviços Humanos pela Springfield College e um Mestrado em Educação com concentrações em Psicologia do Aconselhamento e Estudos de Vício pela Cambridge College em Massachusetts. Seu doutorado foi obtido na Escola de Saúde Pública e Ciências da Saúde da Universidade de Massachusetts, Amherst. Dr. Hernandez possui uma certificação avançada em aconselhamento sobre drogas e álcool a nível recíproco, é licenciado em Massachusetts, e é um Especialista Certificado em Prevenção.
$i++ ?>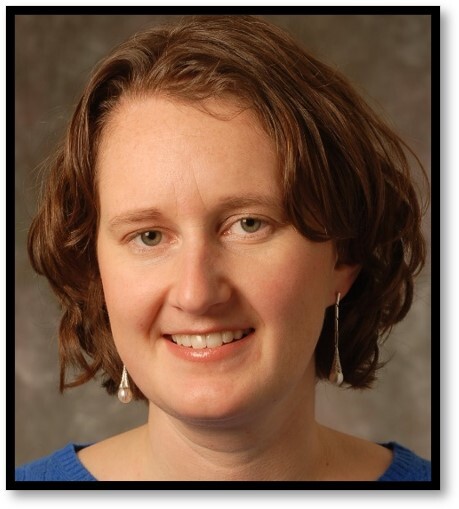 Kristen Gilmore Powell, Ph.D., L.S.W.
Director, Northeast & Caribbean Prevention Technology Transfer Center
Northeast & Caribbean PTTC
Dr. Kristen Gilmore Powell is an Assistant Research Professor with the Rutgers University School of Social Work and Associate Director of the Center for Prevention Science. She is also the Director of the Northeast and Caribbean Prevention Technology Transfer Center. Dr. Powell earned her Ph.D. from Rutgers, The State University of New Jersey, School of Social Work, in 2013. She has been conducting research and evaluation on topics relevant to prevention science, environmental strategies, empowerment theory, sustainability, and health disparities for more than 10 years. Dr. Powell currently serves as Principal Investigator and Investigator on multiple externally funded research projects. Much of this work focuses on how individual and environmental strategies can prevent the harmful consequences of substance misuse and abuse, particularly in communities identified with high need and existing health disparities.
[En Español]
La Dra. Kristen Gilmore Powell es Profesora Adjunta de Investigación en la Escuela de Trabajo Social de Rutgers University School of Social Work y Directora Asociada deCenter for Prevention Science. También es la Directora del Northeast and Caribean Prevention Technology Transfer Center. En 2013, la Dra. Powell obtuvo su Doctorado en Rutgers, The State University of New Jersey, School of Social Work. Ha estado realizando investigaciones y evaluaciones sobre temas relevantes a la ciencia de la prevención, las estrategias ambientales, la teoría del empoderamiento, la sostenibilidad y las disparidades de salud durante más de 10 años. Actualmente, la Dra. Powell se desempeña como Investigadora Principal e Investigadora en múltiples proyectos de investigación financiados externamente. Gran parte de este trabajo se centra en cómo las estrategias individuales y medioambientales pueden prevenir las consecuencias nocivas del uso indebido y el abuso de sustancias, en particular en las comunidades que se identifican como altamente necesitadas y con disparidades sanitarias existentes.
[Em Português]
Kristen Gilmore Powell é professora assistente de pesquisa da Rutgers University School of Social Work e Diretora Associada do Centro de Ciência da Prevenção. Ela também é Diretora do Centro de Treinamento e Assistência Técnica em Prevenção do Nordeste & Caribe. Dra. Powell obteve seu Ph.D. pela Rutgers, The State University of New Jersey, School of Social Work em 2013.  Ela realiza pesquisas e avaliações sobre temas relevantes para a ciência da prevenção, estratégias ambientais, teoria do empoderamento, sustentabilidade e disparidades em saúde há mais de 10 anos. A Dra. Powell atualmente atua como Pesquisadora Principal e Pesquisadora em vários projetos de pesquisa financiados externamente. Grande parte deste trabalho se concentra em como estratégias individuais e ambientais podem prevenir as consequências prejudiciais do uso indevido e abuso de substâncias, particularmente em comunidades identificadas com altas necessidades e disparidades de saúde existentes.
$i++ ?>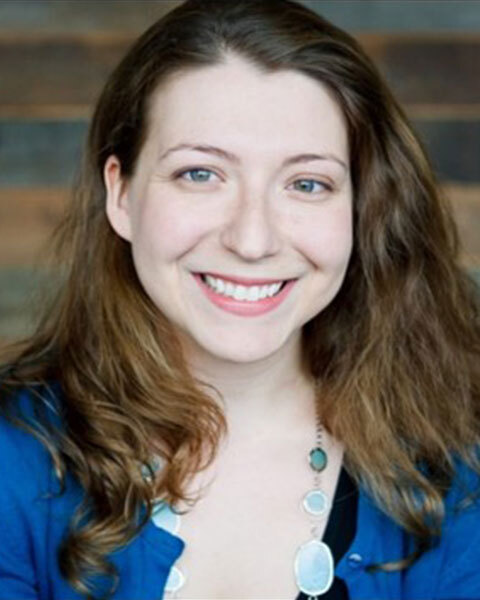 Jessica Goldberg
Training & Technical Assistance Specialist
Northeast & Caribbean PTTC
Ms. Goldberg, MSW, MPH, CPS, is responsible for providing training and technical assistance to prevention practitioners served by SAMHSA's Prevention Technology Transfer Center for Health and Human Services Region 2. She has extensive experience designing and delivering capacity-building trainings that prepare practitioners for addressing a range of substance misuse prevention and related behavioral health issues, translating research- and practice-based knowledge into easily understandable and accessible formats, utilizing a range of training approaches, and designing training materials, including PowerPoint presentations, handouts, and other resources, that are informed by adult learning principles to maximize audience engagement.
$i++ ?>
Ivy Jones Turner
Training & Technical Assistance Specialist
Northeast & Caribbean PTTC
Ivy Jones Turner, MPA, CPS, is technical assistance specialist and trainer for SAMHSA's Prevention Technology Transfer Center for Health and Human Services Region 2. Ivy's expertise includes training on implementation, evaluation, and sustainability interventions to prevent substance abuse, suicide, She is experienced working with rural and urban communities and local and national organizations. Ivy delivers culturally responsive support that helps organizations address system-level issues, incorporate evidence-based practice, and enables staff to achieve program outcomes
$i++ ?>
Key:
Complete
Next
Failed
Available
Locked
W14: Prevention | Enhancing Partnerships: Collaboration for Prevention, Treatment, and Recovery
09/16/2021 at 3:30 PM (MDT) | 90 minutes
09/16/2021 at 3:30 PM (MDT) | 90 minutes