W21: Research | Examining the Moderating Effects of Religious Coping on the Relationship Between Acculturative Stress and Depression and Suicide Ideation Among Emerging Adult Latinx Immigrants
Stress-related to the acculturation process has substantive consequences, for example, psychological distress, including suicidality (Crockett et al., 2007). Hence, given that acculturative stress major health concern among immigrant populations and can have grave consequences, it is of the utmost importance to continue understanding what factors help immigrants cope with acculturative stress (e.i religious coping).
Domain 1. Planning and Evaluation
Domain 2. Prevention Education and Service Delivery
This workshop will be presented in English.
[En Español]
El estrés relacionado con el proceso de aculturación tiene consecuencias importantes, por ejemplo, el malestar psicológico, incluyendo el suicidio (Crockett et al., 2007). Por lo tanto, dado que el estrés por aculturación es una de las principales preocupaciones en materia de salud entre la población inmigrante y puede tener graves consecuencias, es de suma importancia seguir conociendo los factores que ayudan a los inmigrantes a hacer frente al estrés por aculturación. (por ejemplo, el manejo religioso).
[Em Português]
O estresse relacionado ao processo de aculturação tem consequências significativas, por exemplo, sofrimento psíquico, incluindo o suicídio (Crockett et al., 2007). Assim, dado que o estresse de aculturação é uma grande preocupação com a saúde entre as populações de imigrantes e pode ter graves consequências, é de extrema importância continuar entendendo quais fatores ajudam os imigrantes a lidar com o estresse de aculturação (por exemplo, o enfrentamento religioso).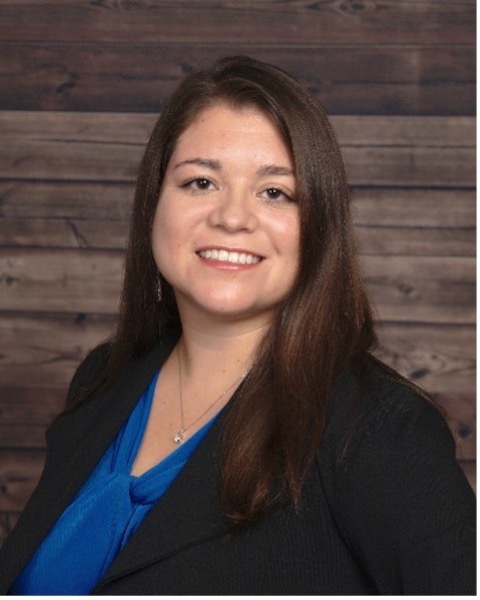 Camila A. Pulgar Guzmán Ph.D, NCC, LMCHA
Research Faculty
Wake Forest Medical Center
Dr. Camila A. Pulgar was born in Santiago, Chile. She has lived in Winston Salem, North Carolina since 2004. Camila is a bilingual therapist working in Winston–Salem, NC. Dr. Pulgar is a recent graduate of the PhD program in Counseling Education and Supervision Program at the University of North Carolina at Greensboro. While completing her program, she maintained her responsibilities as a mental health provider while also working as a Research Coordinator in a research project with the called "A Practice Based Approach to Understanding the Role and Impact of Spiritually Integrated Psychotherapy Interventions on Client Outcomes". She also started the Latinx Mental Health Project, which aims to fit the gap of mental health services accessible for the Latinx community in Forsyth County. Dr. Pulgar is also the secretary for the American Foundation for Suicide Prevention North Carolina Chapter and Research Committee Chair (AFSP-NC), and is a board member for the National Latino Behavioral Health Association.
Dr. Pulgar received the beginning counselor award from both the North Carolina Counseling Association and the Association for Child and Adolescent Counseling of North Carolina. She is also a recipient of the NBCC Minority Fellowship Award, Doctoral 2019-2020 and the 2021 APA Interdisciplinary Minority Fellowship. Her continued work and engagement with the Latinx community is key to her passion for increasing the access of underserved communities to mental health resources in both the mental health and research field.
[En Español]
La Dra. Camila A. Pulgar nació en Santiago de Chile. Vive en Winston Salem, Carolina del Norte, desde 2004. Camila es una terapeuta bilingüe que trabaja en Winston-Salem, NC. La Dra. Pulgar está recién graduada del programa de Doctorado en Educación en Consejería y Supervisión de la University of North Carolina en Greensboro. Mientras finalizaba su programa, continuó con sus responsabilidades como proveedora de salud mental mientras también trabajaba como coordinadora de investigación en un proyecto de investigación llamado "Un Enfoque Basado en la Práctica para Comprender el Papel y el Impacto de la Psicoterapia Espiritualmente Integrada en los Resultados de los Clientes" También comenzó el Proyecto de Salud Mental Latinx, que tiene como objetivo la concordancia de los servicios de salud mental accesibles para la comunidad Latinx en el Condado de Forsyth. La Dra. Pulgar también es la secretaria de la American Fundation for Suicide Prevention (Fundación Americana para la Prevención del Suicidio) Capítulo Carolina del Norte y Presidente del Comité de Investigación (AFSP-NC), y es un miembro de la Junta de National Latino Behavioral Health Association
La Dra. Pulgar recibió el Premio al Consejero Principiante tanto de la Asociación de Consejería de Carolina del Norte como de la Asociación de Consejería para Niños y Adolescentes de Carolina del Norte. También ha recibido el premio NBCC Minority Fellowship Award, Doctoral 2019-2020 y el APA Interdisciplinary Minority Fellowship 2021. Su continuo trabajo y compromiso con la comunidad Latinx son la clave de su pasión por aumentar el acceso de las comunidades desatendidas a los recursos de salud mental, tanto en el campo de la salud mental como en el de la investigación.
[Em Português]
A Dra. Camila A. Pulgar nasceu em Santiago, Chile. Ela mora em Winston Salem, Carolina do Norte desde 2004. Camila é terapeuta bilíngue e trabalha em Winston-Salem, NC. A Dra. Pulgar é recém-formada do programa de doutorado em Aconselhamento em Educação e Supervisão da Universidade da Carolina do Norte em Greensboro. Ao concluir seu programa, manteve suas responsabilidades como provedora de saúde mental, ao mesmo tempo em que trabalhou como Coordenadora de Pesquisa em um projeto de pesquisa chamado "Uma Abordagem Baseada na Prática para Entender o Papel e o Impacto das Intervenções da Psicoterapia Integrada à Espiritualidade nos Resultados dos Clientes". Ela também iniciou o Projeto Saúde Mental Latinx, que visa preencher a lacuna de serviços de saúde mental acessíveis para a comunidade Latinx no Condado de Forsyth. A Dra. Pulgar também é secretária da Fundação Americana para a Prevenção do Suicídio da Carolina do Norte e Presidente do Comitê de Pesquisa (AFSP-NC), e é membro do conselho da Associação Nacional Latina de Saúde Mental e Abuso de Substâncias (NLBHA). Pulgar recebeu o prêmio de terapeuta iniciante da Associação de Aconselhamento da Carolina do Norte e da Associação de Aconselhamento de Crianças e Adolescentes da Carolina do Norte. Ela também é ganhadora do Prêmio NBBC Minority Fellowship, Doutorado 2019-2020 e da APA Interdisciplinary Minority Fellowship de 2021. Seu trabalho contínuo e engajamento com a comunidade Latinx é fundamental para sua paixão por aumentar o acesso de comunidades carentes aos recursos de saúde mental, tanto na área de saúde mental quanto na pesquisa.
$i++ ?>
Key:
Complete
Next
Failed
Available
Locked
W21: Research | Examining the Moderating Effects of Religious Coping on the Relationship Between Acculturative Stress and Depression and Suicide Ideation Among Emerging Adult Latinx Immigrants
09/17/2021 at 10:45 AM (MDT) | Recorded On: 09/22/2021
09/17/2021 at 10:45 AM (MDT) | Recorded On: 09/22/2021