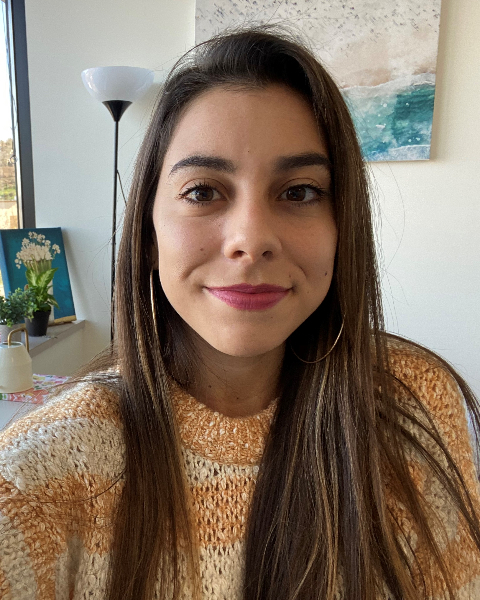 Adriana Lopez-Esteban, LSWAIC
Bilingual Therapist
King County Sexual Assault Resource Center
Adriana López-Esteban is a bilingual Licensed Associate Independent Clinical Social Worker, born in Santa Barbara, California. She received a Bachelor of Arts in Sociology and Anthropology from Millsaps College in Jackson, Mississippi and a Master of Social Welfare from UCLA. Her career has been focused on serving children, youth, and families in various capacities. Currently, she works as a bilingual therapist at King County Sexual Assault Resource Center, specializing in providing trauma-focused, evidenced-based, and culturally relevant treatment for survivors of sexual violence.
[En Español]
Adriana López-Esteban es una trabajadora social clínica independiente, licenciada y bilingüe, nacida en Santa Bárbara, California. Es licenciada en Sociología y Antropología por el Millsaps College of Jackson, Mississippi, y tiene una maestría en Asistencia Social por la UCLA. Su carrera se ha centrado en servir a los niños, jóvenes y familias en diversas capacidades. Actualmente, trabaja como terapeuta bilingüe en el King County Sexual Assault Resource Center, especializándose en proporcionar tratamiento centrado en el trauma, basado en la evidencia y culturalmente relevante para los sobrevivientes de la agresión sexual.
[Em Português]
Adriana López-Esteban é uma Trabalhadora Social Clínica Associada Independente e Licenciada bilíngue, nascida em Santa Bárbara, Califórnia. Ela recebeu Bacharelado em Sociologia e Antropologia pela Millsaps College em Jackson, Mississippi e mestrado em Bem-Estar Social pela UCLA. Sua carreira tem sido focada em atender crianças, jovens e famílias em diversas capacidades. Atualmente, ela trabalha como terapeuta bilíngue no Centro de Recursos para Violência Sexual do Condado de King, especializando-se em fornecer tratamento focado em trauma, baseado em evidências e culturalmente relevante para sobreviventes de violência sexual.