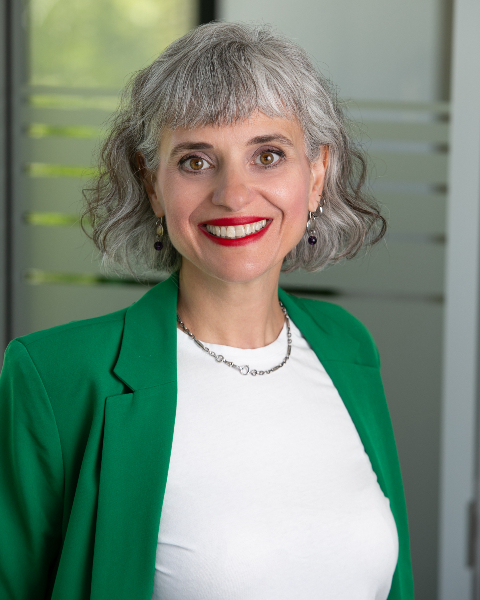 Augustina Eiff, LICSW
Bilingual Therapist
KCSARC (King County Sexual Assault Resource Center
Originally from Argentina, Agustina C. Eiff has lived in the Pacific Northwest long enough to call it home. She received her Master's in Social Work from the University of Washington. As a clinical social worker, she is committed to standing by clients and supporting them in their journey to self-discovery and healing while contributing to tear down the systems that oppress us. Passionate about serving Latinx, refugees, and other marginalized populations through the use of evidence-based and culturally relevant practices, she currently works at the King County Sexual Assault Resource Center as a bilingual therapist supporting those impacted by sexual violence.
[En Español]
Originaria de Argentina, Agustina C. Eiff ha vivido en el Noroeste Pacífico durante suficiente tiempo para considerarlo su hogar. Recibió su Maestría en Trabajo Social en University of Washington. Como trabajadora social clínica, se ha comprometido a apoyar a los clientes en su viaje hacia el autodescubrimiento y la sanación, al tiempo que ha contribuido a acabar con los sistemas que nos oprimen. Apasionada por servir a los latinos, refugiados y otras poblaciones marginadas mediante el uso de prácticas basadas en la evidencia y culturalmente relevantes, actualmente trabaja en el King County Sexual Assault Resource Center, como terapeuta bilingüe apoyando a los impactados por violencia sexual.
[Em Português]
Originária da Argentina, Agustina C. Eiff viveu no Noroeste do Pacífico tempo suficiente para chamá-lo de lar. Ela recebeu seu mestrado em Serviço Social pela Universidade de Washington. Como assistente social clínica, ela está comprometida a estar presente com os clientes e apoiá-los em suas jornadas de autodescoberta e cura, contribuindo para derrubar os sistemas que nos oprimem. Apaixonada por servir Latinx, refugiados e outras populações marginalizadas através do uso de práticas baseadas em evidências e culturalmente relevantes, ela atualmente trabalha no Centro de Recursos para Violência Sexual do Condado de King como terapeuta bilíngue apoiando os que são impactados pela violência sexual.