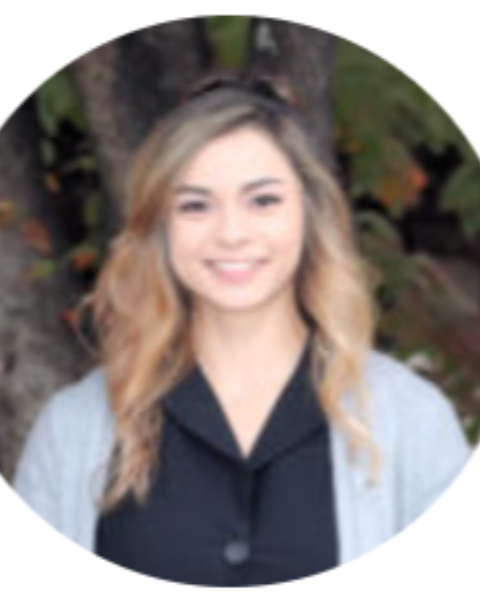 Bianca Landaeta, B.S.
RCO Development - Project Assistant
Georgia Council on Substance Abuse
Bianca Landaeta was the first bilingual peer recovery coach for the Emergency Department of the Northeast Georgia Medical Center hospital system. She has been with the Georgia Council on Substance Abuse since August of 2019. Bianca has also been a key contributor to the Hispanic Community Outreach efforts by the Georgia Council. She has begun building strong community connections through a number of events in Gainesville, Georgia, including listening sessions, creating the first Spanish language all recovery meeting recognized by Hall county courts, as well as working in her current position as project assistant on the RCO Development team to expand services to Hispanic,, immigrant, and refugee populations around the state of Georgia.
[En español]
Bianca Landaeta fue la primera entrenadora de recuperación de parejas bilingüe para el Emergency Departmeent of the Northeast Georgia Medical Center Hospital System (Departamento de Emergencias del sistema hospitalario del Centro Médico del Noreste de Georgia). Ella ha formado parte del Georgia Council on Substance Abuse (Consejo de Abuso de Sustancias de Georgia) desde el mes de Agosto de 2019. Bianca también ha sido un contribuyente clave a los trabajos de alcance de la comunidad hispana por el Consejo de Georgia. Ella ha iniciado la formación de sólidas conexiones comunitarias mediante una serie de eventos en Gainesville, Georgia, que incluyen el escuchar sesiones, la creación de la primera reunión de la recuperación en español reconocida por los tribunales del Condado de Hall, así como trabajar en su posición actual como Asistente de Proyectos en el equipo de Desarrollo de RCO para ampliar los servicios a las poblaciones hispanas, inmigrantes y refugiados en todo el estado de Georgia
[Em português]
Bianca Landaeta foi a primeira treinadora bilíngue de recuperação por pares para o Departamento de Emergência do sistema hospitalar do Centro Médico Nordeste da Geórgia. Ela está no Conselho da Geórgia sobre Abuso de Substâncias desde agosto de 2019. Bianca também tem sido uma das principais contribuintes para os esforços de alcance da comunidade hispânica pelo Conselho da Geórgia. Ela começou a construir fortes conexões com a comunidade através de uma série de eventos em Gainesville, Geórgia, incluindo sessões de escuta, criando a primeira reunião de recuperação em espanhol reconhecida pelos tribunais do Condado de Hall, bem como trabalhando em sua posição atual como assistente de projeto na equipe de desenvolvimento da RCO para expandir os serviços para populações Hispânicas, imigrantes e refugiadas em todo o estado da Geórgia