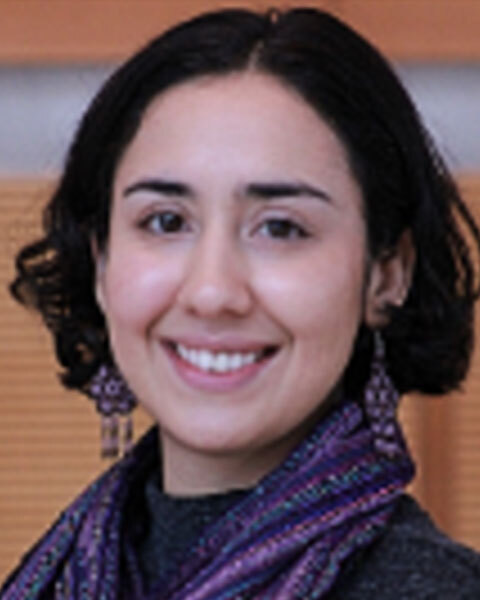 Daniela Robledo, BS
Graduate Student
University of Wisconsin Madison
Daniela Robledo is a second-generation immigrant of Mexican and Salvadorian descent. She is also a second-year master's student in the Counseling Psychology program at the University of Wisconsin-Madison. Before going back to school, Daniela worked as a Bilingual Family Support Specialist at RISE Wisconsin serving primarily Latinx families with young children living in Dane County. Through this work, she has found a passion in learning about Latinx family mental health and hopes to integrate this focus in her future research as an aspiring doctoral student.
[En Español]
Daniela Robledo es una inmigrante de segunda generación de ascendencia mexicana y salvadoreña. También es una estudiante de segundo año de Maestría del programa de Psicología de Consejería en la University of Wisconsin-Madison. Antes de regresar a la escuela, Daniela trabajó como especialista de apoyo familiar bilingüe en RISE Wisconsin sirviendo principalmente a familias Latinas con niños pequeños que viven en el Condado de Dane. A partir de este trabajo, ha descubierto su pasión por el aprendizaje sobre la salud mental de las familias Latinas y espera integrar este enfoque en su futura investigación como aspirante a estudiante de doctorado.
[Em Português]
Daniela Robledo é uma imigrante de segunda geração de ascendência Mexicana e Salvadorenha. Ela também é aluna do segundo ano do programa de Psicologia do Aconselhamento na Universidade de Wisconsin-Madison. Antes de voltar à escola, Daniela trabalhou como especialista bilíngue de apoio familiar na RISE Wisconsin, servindo principalmente famílias Latinx com crianças pequenas que vivem no Condado de Dane. Através deste trabalho, ela encontrou uma paixão em aprender sobre a saúde mental de famílias Latinx e espera integrar esse foco em sua futura pesquisa como doutoranda.