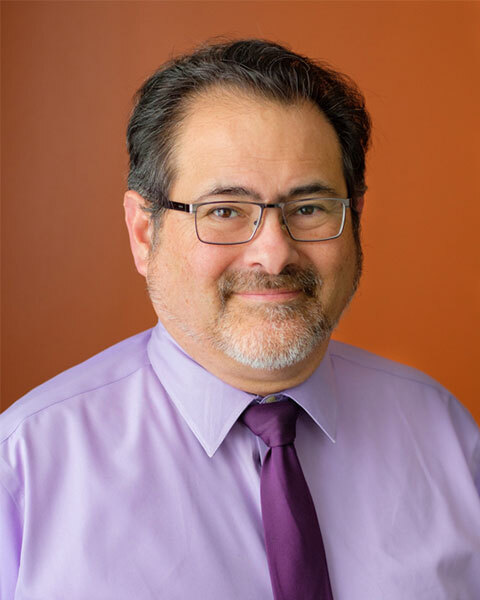 Gino Aisenberg, PhD, MSW
Co-Director, Associate Professor
Latino Center for Health, University of Washington
Gino Aisenberg, PhD, MSW is Associate Professor at School of Social Work at the University of Washington (UW). He is the Founding Co-Director of the UW Latino Center for Health, an interdisciplinary, community-centered research center focused on improving the health of Latinx communities through impactful research, policy and practice. As a bicultural mental health researcher, Dr. Aisenberg works to increase access to culturally responsive, evidence-based depression care to rural Latinx individuals. His publications include the areas of community violence, mental health, evidence-based practice, and health. He also served as Associate Dean for Diversity and Student Affairs at the UW Graduate School from 2013-2020.
[En Español]
Gino Aisenberg, PhD, MSW es profesor asociado en la Escuela de Trabajo Social de University of Washington. Es el Co-Director Fundador del Centro Latino para la Salud de la UW, un centro de investigación interdisciplinario, centrado en la comunidad y enfocado en mejorar la salud de las comunidades Latinx a través de la investigación, la política y la práctica con impacto. Como investigador bicultural de la salud mental, el Dr. Aisenberg trabaja para incrementar el acceso a la atención de la depresión, culturalmente sensible y basada en la evidencia, a los individuos rurales Latinx. Sus publicaciones incluyen las áreas de violencia comunitaria, salud mental, práctica basada en la evidencia y salud. También se desempeñó como Decano Asociado para la Diversidad y Asuntos Estudiantiles en la Escuela de Graduados de la UW de 2013 a 2020.
[Em Português]
Gino Aisenberg, PhD, MSW é Professor Associado na Escola de Serviço Social da Universidade de Washington (UW). É Codiretor Fundador do UW Latino Center for Health, um centro de pesquisa interdisciplinar e centrado na comunidade focado em melhorar a saúde das comunidades Latinx por meio de pesquisas, políticas e práticas impactantes. Como pesquisador bicultural de saúde mental, o Dr. Aisenberg trabalha para aumentar o acesso a tratamentos para depressão culturalmente responsivos e baseados em evidências a indivíduos Latinx em regiões rurais. Suas publicações incluem as áreas de violência comunitária, saúde mental, prática baseada em evidências e saúde. Ele também atuou como Reitor Associado para Diversidade e Assuntos Estudantis na UW Graduate School de 2013 a 2020.