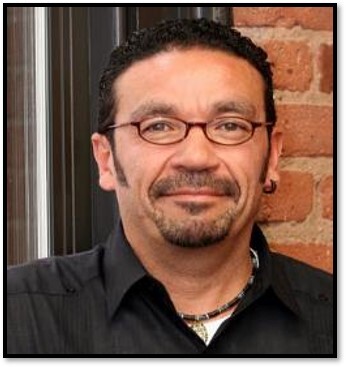 Haner Hernández, Ph.D., CPS, CADCII, LADCI
Consultant
Northeast & Caribbean PTTC
Dr. Haner Hernández is originally from Puerto Rico and has worked for 31 years in the field of health and human services developing, implementing and evaluating prevention, intervention, treatment and support programs for the recovery of the health of culturally and linguistically intelligent youth and adults. Dr. Hernández has many years of experience providing addiction counseling and clinical supervision services to professionals in the field. Additionally, he is a professional trainer and facilitator and provides individualized technical assistance and support to organizations that provide support for addiction prevention, intervention, treatment, and recovery. As a person in long-term recovery from addiction, Haner is committed to eliminating health disparities by working at the national, state, and local levels. Haner earned a Bachelor of Science in Human Services from Springfield College and a Master of Education with concentrations in Counseling Psychology and Addiction Studies from Cambridge College in Massachusetts. His doctoral degree was earned at the School of Public Health and Health Sciences at the University of Massachusetts, Amherst. Dr. Hernandez holds an advance Certification in Drug and Alcohol Counseling at the reciprocal level, is licensed in Massachusetts, and is a Certified Prevention Specialist.
[En Español]
El Dr. Haner Hernández es originario de Puerto Rico y ha estado trabajando durante 31 años en el campo de la salud y los servicios humanos desarrollando, implementando y evaluando programas de prevención, intervención, tratamiento y apoyo para la recuperación de la salud de jóvenes y adultos cultural y lingüísticamente inteligentes. El Dr. Hernández cuenta con muchos años de experiencia prestando servicios de asesoramiento en materia de adicciones y supervisión clínica a profesionales del sector. Adicionalmente, es un entrenador y facilitador profesional y proporciona asistencia técnica individualizada y apoyo a las organizaciones que brindan apoyo para la prevención, intervención, tratamiento y recuperación de la adicción. Siendo una persona en recuperación a largo plazo de la adicción, Haner está comprometido en la eliminación de las disparidades de salud trabajando a nivel nacional, estatal y local. Haner se licenció en Ciencias Humanas en el Springfield College y obtuvo un Máster en Educación con especialización en Psicología del Asesoramiento y Estudios de la Adicción en el Cambridge College de Massachusetts. Su doctorado lo obtuvo en la Escuela de Salud Pública y Ciencias de la Salud de la University of Massachusetts, Amherst. El Dr. Hernández tiene una Certificación avanzada en Asesoramiento sobre Drogas y Alcohol a nivel recíproco, está licenciado en Massachusetts y es Especialista Certificado.en Prevención.
[Em Português]
Dr. Haner Hernández é natural de Porto Rico e trabalhou por 31 anos na área de saúde e serviços humanos desenvolvendo, implementando e avaliando programas de prevenção, intervenção, tratamento e apoio para a recuperação da saúde de jovens e adultos inteligentes culturalmente e linguisticamente. O Dr. Hernández tem muitos anos de experiência prestando serviços de aconselhamento sobre vícios e supervisão clínica aos profissionais da área. Além disso, ele é treinador profissional e facilitador e presta assistência técnica individualizada e apoio a organizações que dão suporte à prevenção, intervenção, tratamento e recuperação de vícios. Como alguém em recuperação do vício a longo prazo, Haner está comprometido em eliminar as disparidades de saúde trabalhando nos níveis nacional, estadual e local. Haner obteve um Bacharelado em Serviços Humanos pela Springfield College e um Mestrado em Educação com concentrações em Psicologia do Aconselhamento e Estudos de Vício pela Cambridge College em Massachusetts. Seu doutorado foi obtido na Escola de Saúde Pública e Ciências da Saúde da Universidade de Massachusetts, Amherst. Dr. Hernandez possui uma certificação avançada em aconselhamento sobre drogas e álcool a nível recíproco, é licenciado em Massachusetts, e é um Especialista Certificado em Prevenção.