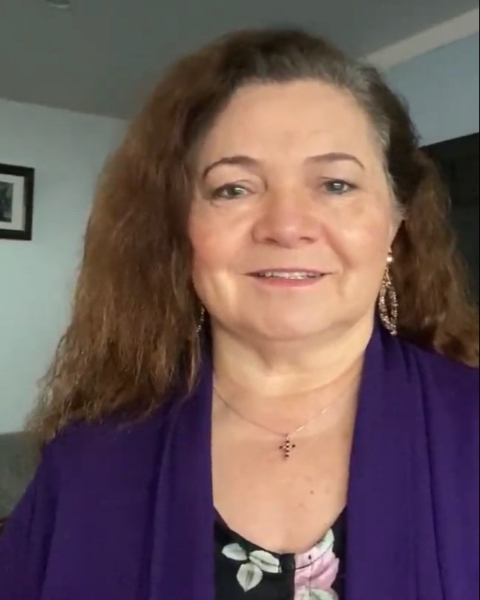 Maria Samayoa, A.A., M.A.
Promotora, Educatior
Providence Health & Services
Maria Samoyoa has been involved in her community as an educator, Promotora, and community connector for many, many years. She has earned the trust of her community and worked alongside to activate wellness, and support people as they engage in services. She has become a leader in the Latinx emotional health work and has so much to share in how it has transformed her life and that of the community.
[En Español]
María Samoyoa ha estado involucrada en su comunidad como educadora, promotora y enlace comunitario durante largos años. Se ha ganado la confianza de su comunidad y ha trabajado junto a ella para activar el bienestar y apoyar a las personas cuando acuden a los servicios. Se ha convertido en una líder en el trabajo de la salud emocional de los latinos y tiene mucho que compartir sobre cómo ha transformado su vida y la de la comunidad.
[Em Português]
Maria Samoyoa tem estado envolvida em sua comunidade como educadora, Promotora de saúde, e realizando conexão comunitária há muitos, muitos anos. Ela ganhou a confiança de sua comunidade e trabalharam juntos para ativar o bem-estar, e apoiar as pessoas à medida que se envolvem em serviços. Ela tornou-se uma líder no trabalho de saúde emocional Latinx e tem muito a compartilhar sobre como ela transformou sua vida e a da comunidade.