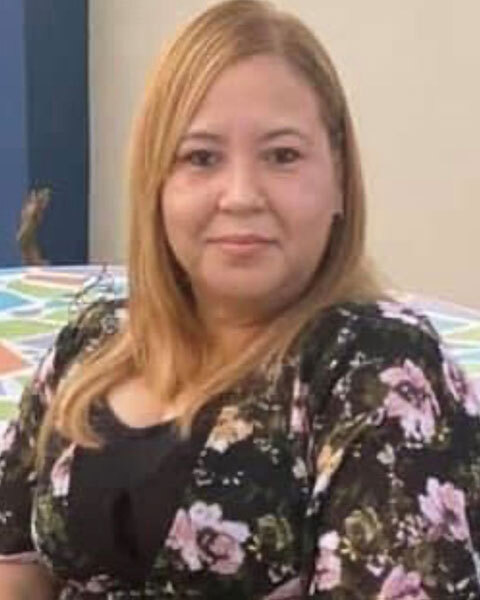 Maria T. Torres
Pastora
Iglesia Cristiana Pacto de Amor
Maria Torres, born in Puerto Rico, is currently working as a Community Outreach and Programming Consultant for the City of New Bedford's Health Department in New Bedford, Massachusetts. She also is the Pastora of Iglesia Cristiana Pacto de Amor in New Bedford, where she has been in that role for more than ten years. Prior to holding these roles, Maria worked as a Certified Nursing Assistant throughout New Bedford.
[En Español]
María Torres, nacida en Puerto Rico, en la actualidad trabaja como Consultora de Extensión Comunitaria y Programación para el Departamento de Salud de la ciudad de New Bedford, Massachusetts. También es la Pastora de la Iglesia Cristiana Pacto de Amor en New Bedford, donde ha desempeñado esa función durante más de diez años. Antes de ocupar estos cargos, María trabajó como Asistente de Enfermería Certificada por todo New Bedford.
[Em Português]
Maria Torres é nascida em Porto Rico e está atualmente trabalhando como uma Coordenadora Comunitária e Consultora de Programação para o Departamento de Saúde da Cidade de New Bedford em New Bedford, Massachusetts. Ela também é a Pastora de Igreja Cristã Pacto de Amor em New Bedford, onde ela exerce essa função há mais de dez anos. Antes de exercer esses cargos, Maria trabalhou como Assistente de Enfermagem Certificada em New Bedford.