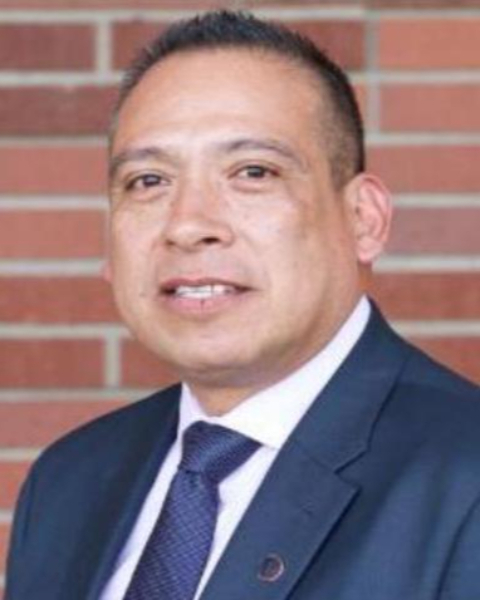 Miguel Juarez, EdD, MSW
Field Director & Associate Professor
Heritage University
Dr. Juarez is a Field Director and Associate Professor of Social Work at Heritage University, Toppenish, WA. He has taught college level courses, e.g., Human Behavior and the Social Environment, Policy, Cultural Diversity, and Research, since 2004. Dr. Juarez is an active member of the community where he resides. He is passionate about equity and social justice. Dr. Juarez enjoys spending time with his family and friends. For Dr. Juarez education is the key to success!
[En Español]
El Dr. Juárez es Director de Campo y Profesor Asociado de Trabajo Social en Heritage University, Toppenish, WA. Ha sido profesor de cursos de nivel universitario, por ejemplo, Comportamiento Humano y Entorno Social, Política, Diversidad Cultural e Investigación, desde 2004. El Dr. Juárez es un miembro activo de la comunidad donde reside. Es un entusiasta de la igualdad y la justicia social. El Dr. Juárez disfruta de su tiempo con su familia y amigos. ¡Para el Dr. Juárez la educación es la clave del éxito!
[Em Português]
Dr. Juarez é Diretor de Estágio e Treinamento e Professor Associado de Serviço Social na Heritage University, Toppenish, WA. Ele leciona cursos de nível superior, por exemplo, Comportamento Humano e Meio Social, Política, Diversidade Cultural e Pesquisa, desde 2004. Dr. Juarez é um membro ativo da comunidade onde ele reside. Ele é apaixonado por equidade e justiça social. Dr. Juarez gosta de passar tempo com sua família e amigos. Para o Dr. Juarez, a educação é a chave para o sucesso!