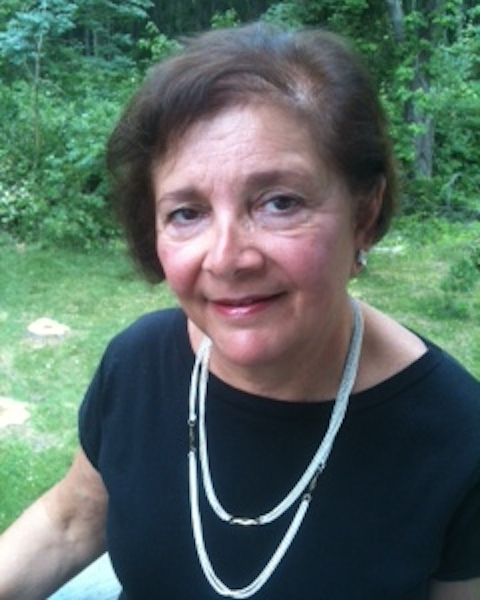 Sandra Del Sesto, M.Ed., ACPS
PTTC Advisory Committee and Consultant
National Latino Behavioral Health Association
Sandra Puerini Del Sesto, M.Ed, CPSS, is a consultant and master trainer in behavioral health and strategic planning for non-profits. For over thirty-five years, Ms. Del Sesto has provided throughout the United States training, community and strategic planning, program development, and capacity building in all areas of prevention practice. She has worked extensively at both the community and state levels directing a statewide prevention agency, developing strategic prevention/behavioral health care plans, creating curriculum and programs for high-risk youth and families as well as instructional guidelines for substance misbuse and mental health education. In addition to her prevention work, she was the founding director of the Institute for Addiction Recovery at RI College and is board chair of RI's largest statewide multi-service treatment program. Sandra is also a delegate to and the former Prevention Committee Co-Chair of the International Certification and Reciprocity Consortium (IC&RC), the international organization that certifies professionals working in behavioral health. Sandra is a co-author of SAMHSA's Substance Abuse Prevention Specialist Training (SAPST) and its basic and advanced Prevention Ethics courses. She received her Bachelor's degree in psychology from Boston College (Newton), and her Master's degree in counselor education from Rhode Island College. She also completed a certificate program in non-profit management through Brown University in Providence. Ms. Del Sesto is an advanced certified prevention specialist.

[En Español]
Sandra Puerini Del Sesto, M.Ed, CPSS, es Consultora y Entrenadora y tiene una maestria en Salud Mental y Planificación Estratégica para organizaciones sin ánimo de lucro. Durante más de treinta y cinco años, La Sra. Del Sesto ha llevado a cabo en todo Estados Unidos actividades de capacitación, planificación comunitaria y estratégica, desarrollo de programas y creación de capacidades en todos los ámbitos de la práctica de la prevención. Ha trabajado extensamente tanto a nivel comunitario como estatal dirigiendo una agencia de prevención a nivel estatal, desarrollando planes estratégicos de prevención/atención a la salud mental, elaborando planes de estudio y programas para jóvenes y familias de alto riesgo, así como directrices de instrucción para la educación sobre el abuso de sustancias y la salud mental. Además de su trabajo de prevención, fue la Directora Fundadora del Institute for Addiction Recovery (Instituto para la Recuperación de Adicciones) en el RI College y es la Presidenta de la Junta Directiva del programa de tratamiento multiservicio más grande del estado de RI. Sandra también es delegada y ex copresidenta del Comité de Prevención del International Certification and Reciprocity Consortium (IC&RC), la organización internacional que certifica a los profesionales que trabajan en la salud mental. Sandra es coautora de la Capacitación de Especialistas en Prevención del Abuso de Sustancias (SAPST) de SAMHSA y de sus cursos básicos y avanzados de Ética de la Prevención. Se licenció en Psicología en el Boston College (Newton) y obtuvo una Maestría en Educación de Consejeros en el Rhode Island College. También ha concluido un programa de certificación en gestión de organizaciones sin ánimo de lucro en la Universidad de Brown, en Providence. La Sra. Del Sesto es una especialista avanzada certificada en Prevención.
[Em Português]
Sandra Puerini Del Sesto, M.Ed, CPSS, é consultora e treinadora master em saúde mental e planejamento estratégico para organizações sem fins lucrativos. Há mais de trinta e cinco anos, a Srta. Del Sesto tem fornecido em todos os Estados Unidos treinamento, planejamento comunitário e estratégico, desenvolvimento de programas e capacitação em todas as áreas da prática da prevenção. Trabalhou extensivamente nos níveis comunitário e estadual, dirigindo uma agência estadual de prevenção, desenvolvendo planos estratégicos de prevenção/saúde mental, criando currículos e programas para jovens e famílias de alto risco, bem como diretrizes instrucionais para abuso de substâncias e educação em saúde mental. Além de seu trabalho de prevenção, ela foi diretora fundadora do Institute for Addiction Recovery da RI College e é presidente do maior programa estadual de tratamento multiatendimento da RI. Sandra também é delegada e ex-Co-Presidente do Comitê de Prevenção do Consórcio Internacional de Certificação e Reciprocidade (IC&RC), organização internacional que certifica profissionais que atuam em saúde mental. Sandra é coautora do Treinamento especializado em Prevenção ao Abuso de Substâncias (SAPST) da SAMHSA e dos cursos básicos e avançados de Ética em Prevenção. Ela recebeu seu bacharelado em psicologia pela Boston College (Newton), e seu mestrado em educação de conselheiros pela Rhode Island College. Ela também concluiu um programa de certificados em gestão sem fins lucrativos através da Brown University em Providence. Del Sesto é uma especialista avançada certificada em prevenção.