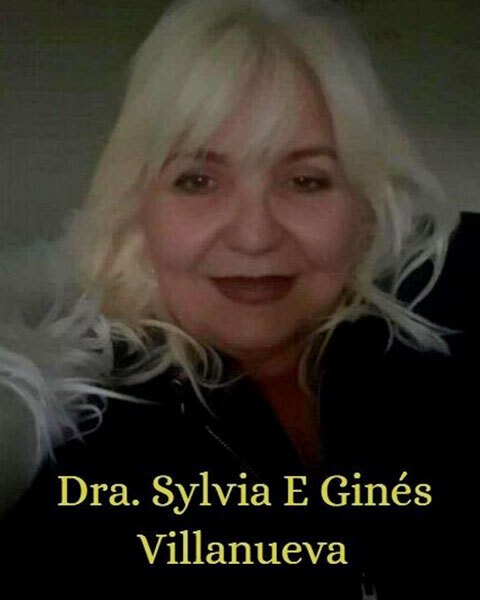 Sylvia E. Gines, Ed.D
Workshop Facilitator
Doña Gloria's Creatives
Sylvia E. Gines, Ed.D was born in Puerto Rico and has joined the Western, MA Diaspora back in 2019. She identifies as an ally for people who struggle with substance use disorder, but has her own experiences of recovery in other areas of her life. She obtained her Masters in Education from the University of Phoenix and her Ed. D from the InterAmerican University of PR. She began her career as a business owner within the beauty industry, taught within private schools in PR and administration level within the Department of Education within the office of development and design for vocational schools. She completed her CCAR Recovery Coach training, 2020 and her CHOICES Recover Coach TOT. Sylvia has also contributed to the translation of CHOICES PRCT curriculum.
[En Español]
Sylvia E. Gines, Ed.D nació en Puerto Rico y se unió a Western, MA Diaspora en el 2019. Se identifica como una aliada de las personas que luchan con el trastorno por uso de sustancias, pero tiene sus propias experiencias de recuperación en otras áreas de su vida. Obtuvo su Maestría en Educación de la University of Phoenix y su Ed. D de la InterAmerican University de PR. Comenzó su carrera como propietaria de un negocio en la industria de la belleza, ejerció la docencia en escuelas privadas en PR y a nivel administrativo en el Departamento de Educación dentro de la oficina de desarrollo y diseño de escuelas vocacionales. Finalizó su capacitación como Entrenadora de Recuperación CCAR, 2020 y su TOT como Entrenadora de Recuperación CHOICES. Además, Sylvia ha contribuido a la traducción del plan de estudios de CHOICES PRCT.
[Em Português]
Sylvia E. Gines, Ed.D nasceu em Porto Rico e juntou-se ao Western, MA Diáspora em 2019. Ela se identifica como uma aliada para pessoas que lutam contra o transtorno por uso de substâncias, mas tem suas próprias experiências de recuperação em outras áreas de sua vida. Ela obteve seu mestrado em Educação pela Universidade de Phoenix e seu Ed. D pela Universidade Interamericana de Relações Públicas. Iniciou sua carreira como proprietária de negócios dentro da indústria da beleza, lecionando dentro de escolas particulares em RP e a nível administrativo dentro do Departamento de Educação no escritório de desenvolvimento e design para escolas profissionalizantes. Ela completou seu treinamento CCAR Recovery Coach em 2020 e suas CHOICES Recover Coach TOT. Sylvia também contribuiu para a tradução do currículo CHOICES PRCT.